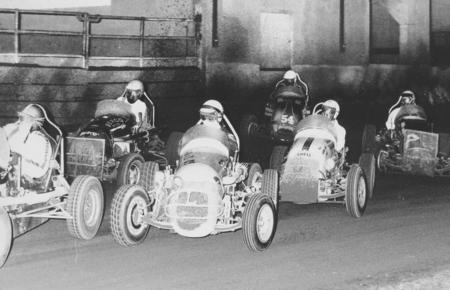 This is what midget racing was like in the 1960s on a narrow track like the Royale.

Sid Clarke in the Pont Holden # 51 leads Bryan Cunneen in the Esso Repco # 5 then Garry Rush in the Dark Repco # 2, Johnny Stewart Shell NSS Offy # 98,

Barry Butterworth in the Mackay STP Offy # 7 and Sid Middlemass in the Wells Toyota # 54.

These blokes didn't pussyfoot around this was "full on"  from the time the geen flag dropped.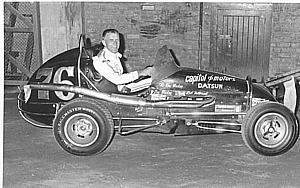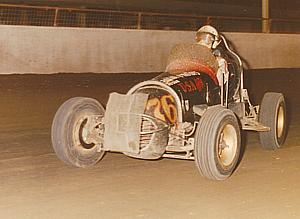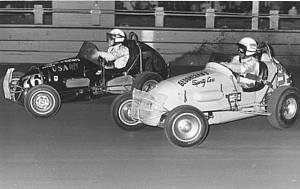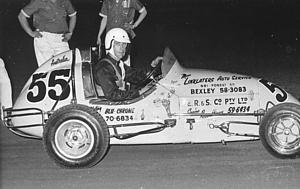 American Bob "Two Gun" Tattersall in one of the Mackay Offies # 76

Tattersall again, in colour.

Two Yanks having a go!  Bob Tattersall  in # 76 leads Merle Bettenhausen in the ex Hollywood Spring and Axle Offy # 99.

Bryan Cunneen in the yellow Linklater # 55 Holden.If you didn't see the match race between Bryan, in this car, and Sherman Cleveland of the USA at the Royale you missed the best midget match race of all time.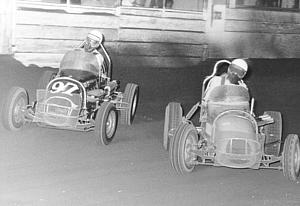 Brian Myers in # 97 rounds up Jim Bayles in # 47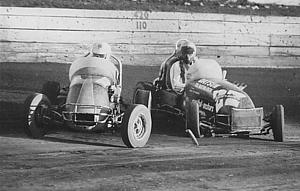 Not taken at the Royale but two masters of the Royale. Sid Middlemass in the Wells Toyota and Barry Butterworth in the Capitol Motors Chev II # 27.

Bill Goode of Queensland in the ex Jimmy Davies Offy Q5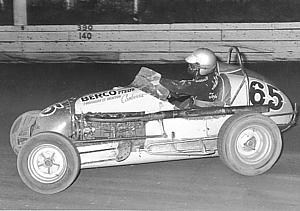 Garry Rush in the little BERCO # 65

(Now restored)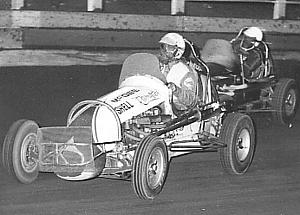 Kevin Park in the Holden # 66 leads Lew Marshall in the Wells Holden # 54.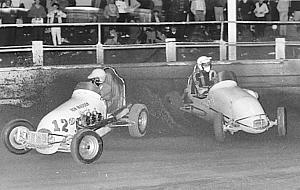 Ron Isbill in the Madden Holden # 12 with Bruce Peters in the Ward # 3 coming to a quick stop.


Hank Butcher of the USA at the Royale.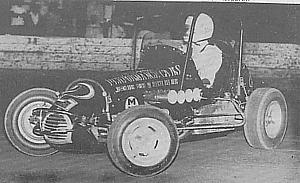 Visitors to this page        since 30/10/01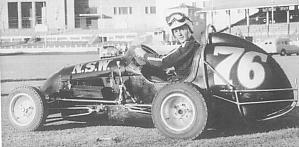 John Harvey on the infield at the Royale in the Mackay Offenhauser # 76.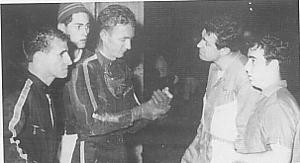 Jeff Freeman ( 2nd from right ) seems to have a problem with John Harvey ( 3rd from left ) while Ray Oram ( 1st on left ) looks on.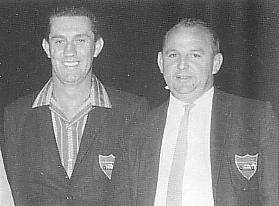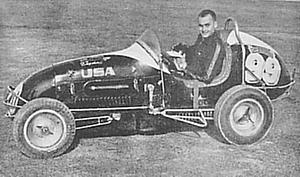 Queenslander Blair Shepherd in the ex Tattersall Cascio Offy Q 99

Andy McGavin and Len Brock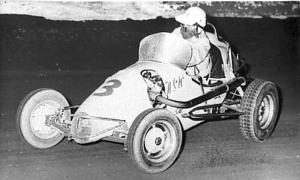 Syd Reed in one of the famous Ron Ward V Twins # 3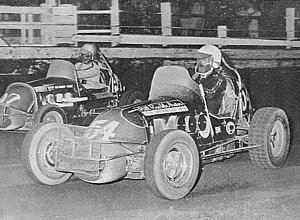 Lew Marshall in the Wells Toyota # 54 on the inside of Brian Myers in # 97

I hope you are enjoying Speedcars at The Royale, if you have any favourite photos that you would like to see on these websites, whatever section, you can post ( I will scan them and return them) or e mail them to me.


On to Page 4, if you want more.