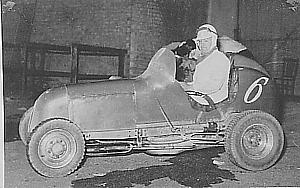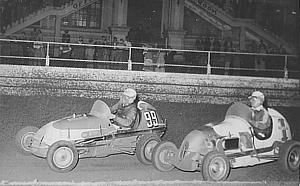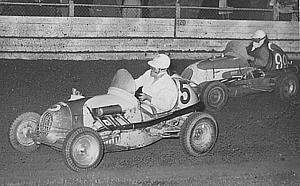 Bill Annabel in # 6. This was the old Revell Q1 A model Ford. Bill lost his life in this car at the Sportsground in an accident with Werner Greve.

Harold Barnes in the Supercharged Jeep # 5

Len Brock in the Diablo Motors # 99 Holden.

Frank Brewer in the V860 # 99 and Ray Revell in the Offenhauser Aust.1.

Barnes in the Jeep leads the "Satan" in 99.