Photos with permission of : the Taylor Family, the Meyer Family (Wayne) , Mrs Rita Lawrence and Jim Shepherd.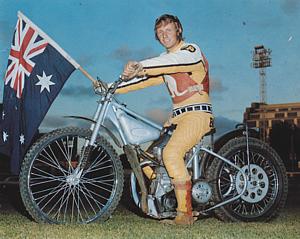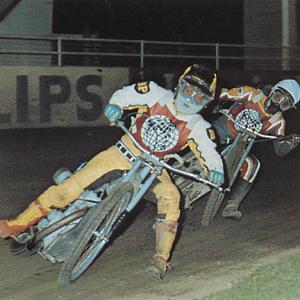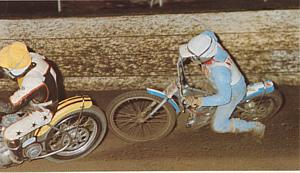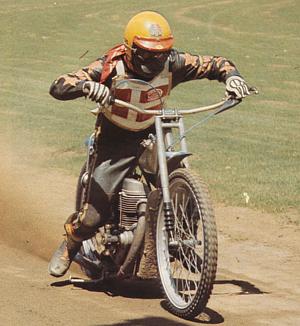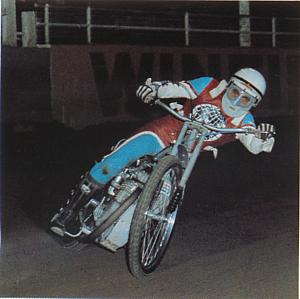 John Boulger of Adelaide. Aussie Test Captain and Australian Solo Champion 1971 and 1973.

John Boulger and Phil Herne

Phil Herne and Nigel Boocock

" The Great Dane"  Ole Olsen.

Australian Solo Champion 1976.

The one and only, Billy Sanders.

Billy was Australian Solo Champion 1978, 1980, 1981, 1983, 1983 and 1985.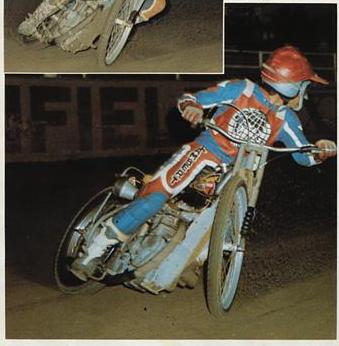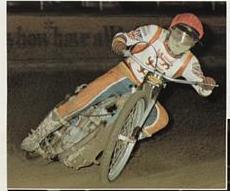 1976 World Solo Champion. Englishman, Peter Collins at the Royale

Only stars the calibre of Phil Crump can get away with this sort of prolonged backwards glance around the super fast Sydney Showground track without disaster.  Phil won the Australian Solo Championship in 1975, 1979, 1984 and 1988. He was placed 2nd  5 times in the Australian Title.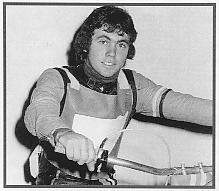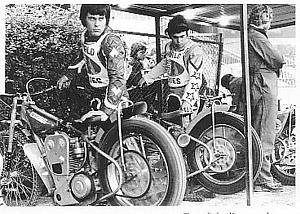 Phil Crump and Billy Sanders.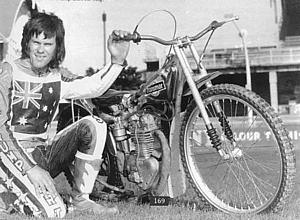 Phil Crump and the S4 solo.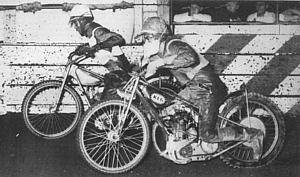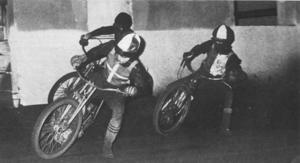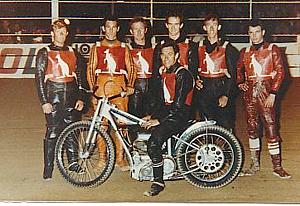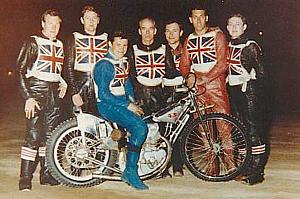 "Cowboy" Bobby Sharp outside Mike Broadbank (Eng.)

Jim Airey leads Gordon Gausco and Geoff Curtis.

Australia.: John Boulger, John Langfield, Geoff Mudge, Jim Airey (on bike) Charlie Monk, Gordon Gausco and Greg Kentwell.

England.: Eric Boocock, Dave Younghusband, Nigel Boocock (on bike), Ken McKinlay, Bob Kilby, Mike Broadbank and Jim McMillan